Head of the river: Paradise Point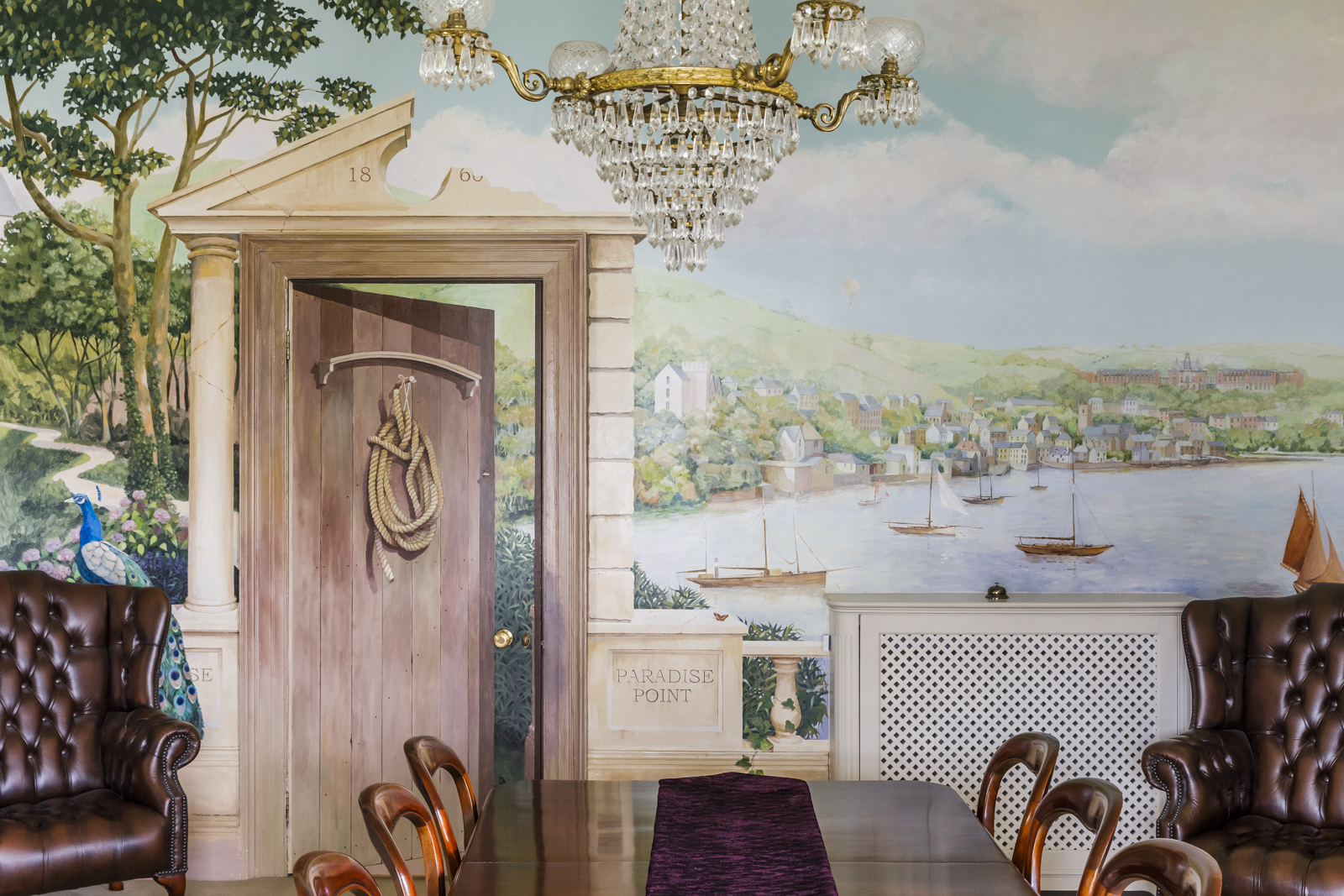 Overlooking the picturesque Dart estuary in Dartmouth, Devon, this handsome Victorian villa feels like a fairytale castle on a hill – and it's on the market for the first time in 15 years
For many years Julie and Chris Jelf had admired Paradise Point, a magnificent Victorian villa beside the River Dart in Devon. Little wonder. The Grade II listed house is set on a commanding hillside overlooking the water and is one of the largest and most beautiful period homes in Dartmouth.
Julie and Chris owned a holiday home in the town and their regular visits to South Hams gave them ample opportunity to admire the property. When they married in 2008, Dartmouth was the natural choice for their wedding venue. Then, on the eve of the wedding, a friend told them Paradise Point was on the market and a life-changing decision was made. "We sneaked off and left our guests to view the house," says Julie.
On honeymoon, the couple discussed the possibility of buying Paradise Point. "As one of the iconic properties in Dartmouth we knew that if we didn't buy it we would probably not get the chance again," Julie explains. "The house is unique and has got a very positive aura. We fell in love with it at first sight."
While still on honeymoon, Chris and Julie made an offer on the property, which was accepted. Over the next seven years they set about renovating the house. They stripped out inappropriate modern features like spotlights and its original decorative plasterwork was replicated. They also fitted a modern kitchen and created a luxurious principal bedroom suite, converting one of the bedrooms into a dressing room and installing not one, but two bathrooms.
In the dining room, Julie and Chris commissioned an artist to paint a wall mural depicting Victorian Dartmouth as a focal point. The gardens were landscaped too, running down to the water's edge where there is a private jetty and mooring.
All these efforts did not, however, restore the house to its full original glory. Years before, a previous owner of the Grade II listed house, which was built in 1850, had split it into two homes. In 2015 their neighbour decided to sell, so Julie and Chris were able to reunite the two properties into one 6,777.5 sq ft, five bedroom home. This sparked a second phase of renovations and a cinema, bar and office space were added. Outside, they built an award winning garage and a spectacular terrace.
"It's a lovely place to have a drink. In the summer it is a real sun trap and you can just sit and watch the boats go by," Julie says. "In fact the architect who originally built the house made sure that there is a view of the water from every window, which is just amazing. You are living by a moving picture."
Julie and Chris have owned Paradise Point for almost 15 years and putting the house on the market was a difficult decision, prompted by family ties. They listed the house with Knight Frank after researching the local market. To their delight they then realised that they had come full circle. The agent who first showed them the house back in 2008 was Sarah-Jane Bingham-Chick, now Knight Frank's head of South Hams and Cornwall residential sales.
Despite the fact they are moving away Julie and Chris plan to keep a base in Dartmouth. "It is an absolutely magical place. It is open all year, it's a proper community and the people are lovely. We will always have a presence here."
They are also happy in the knowledge that the work they have done means they will be leaving the house in better shape than it was when they purchased it. "We are proud of the restoration, even though we have blown our budget 10 times over," Julie jokes. "We see ourselves as custodians, looking after the house for the next person.
"Ironically, last year we had a knock on the door and it was the gentleman we had bought Paradise Point from in 2008. He walked around and said, 'I knew you were the right people to buy the house'."
Paradise Point is for sale with a guide price of £6,950,000. To make an enquiry or book a viewing, please contact Sarah Brown, sarah.ka.brown@knightfrank.com / +44 (0) 20 7590 2451
Knight Frank's Country Houses & Estates
From country homes with history to modern estates, working farms and every country home in between, we've become synonymous with some of the very best country and rural properties the UK has to offer.