Home is where the art is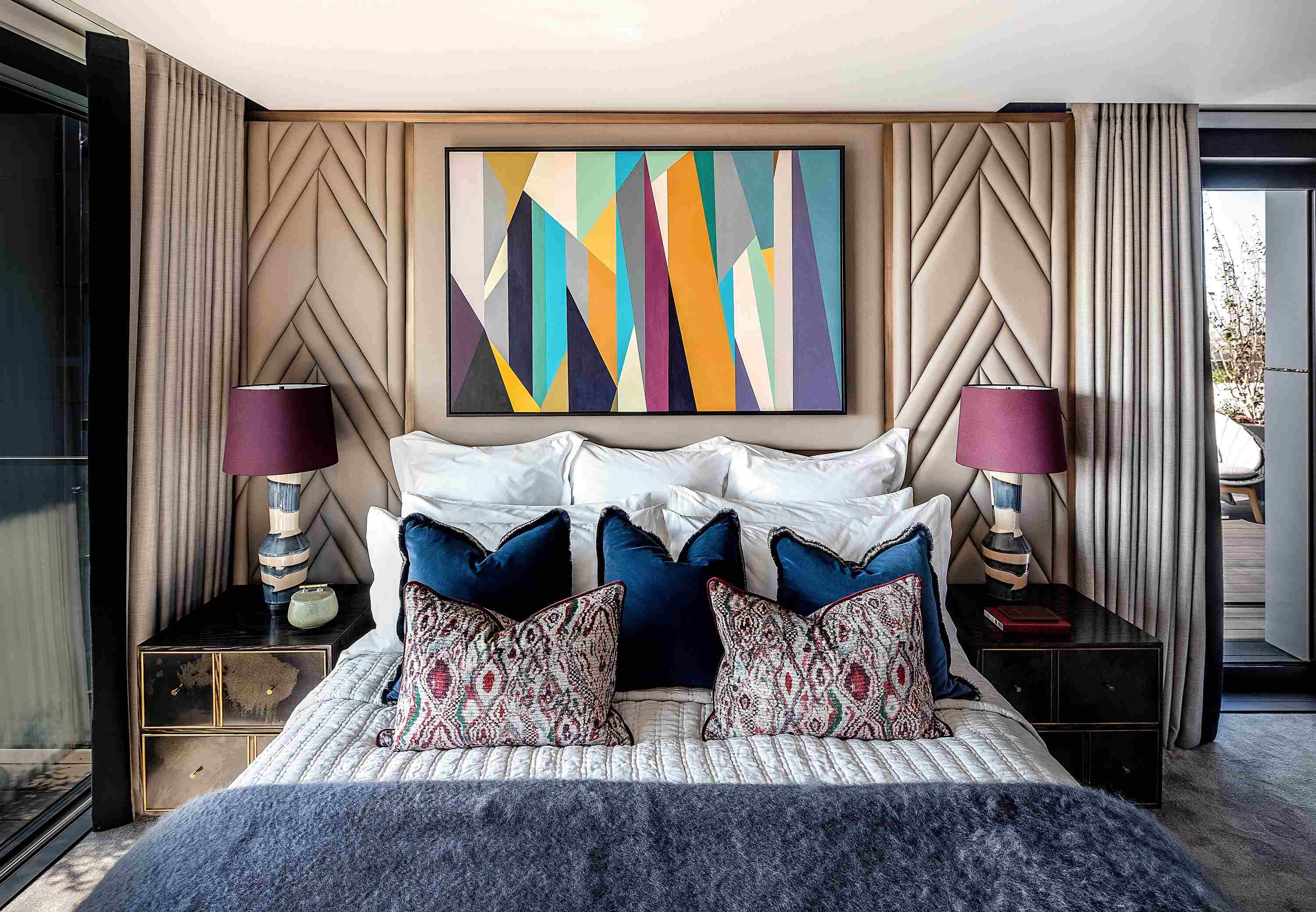 High-net-worth individuals are passionate about their collections and their homes, but to what extent do they influence each other? Andrew Shirley, Head of Luxury Research at Knight Frank, investigates for the Luxury Investments Edition of The Wealth Report
"It was really the gallery that sold it to us, it was mind blowing," recalls John, a Californian real estate developer, tech entrepreneur and philanthropist. He is describing Knoll House, the family's Pasadena home that is now for sale but which, for the past 12 years, has played a pivotal role in their collecting journey.
And when John, who prefers not to share his family name for privacy reasons, says gallery, he's not talking about a room or two in which to hang some paintings, but a standalone commercial-grade museum. Built in the 1970s and designed by the influential architectural practice Ladd & Kelsey, the 20,000 sq ft facility was originally created to house the European Modernist collection of former occupant and arts patron Virginia Steele Scott.
Despite the gallery clinching the deal, John admits that he and his wife weren't quite sure what they were actually going to do with it. Although they collect art and sculpture, the couple didn't have the thousands of pieces needed to fill the space, which is linked to the property's more traditional house, built in 1916, by a secret underground passage.
Part of the art gallery at Knoll House. For sale through Douglas Elliman I Knight Frank for $38.5 million.
What followed was a fascinating symbiotic journey that merged property with passion. "Our collecting tends to be a bit strange," says John. "I get obsessed with certain things, collect them and then move on to other things."
Restoring the colonial revival mansion, designed by Myron Hunt and Gordon Kaufmann, but left in a sorry state by its previous owner, the tele-evangelist Eugene Scott, kickstarted a number of new enthusiasms, including collecting original fixtures by the renowned metalsmith E F Caldwell. "It was definitely a labour of love. Wherever we could, both in the house and the gallery, we tried to maintain architectural integrity.
"For me, architecture is the ultimate collectible. With art, you can live around it, but with architecture, you can live inside it, interact with it and bring others into it.
"The house itself, I would say, is the ultimate collectible," reckons John. "For example, it has a pub that's 100 years old in a beautiful wood-panelled room, so we ended up collecting antique beer trays for a while, and that became a passion. They're very beautiful and interesting. Some are serious. Some are kind of comical."
The Luxury Investments Report
Download the Luxury Investments Edition of The Wealth Report to find out more about the investments of passion collected by high-net-worth individuals and what they can tell us about the big issues of our time.
Upstairs at the art gallery in Knoll House.
The tunnel to the art gallery from the house even inspired John to create a collection of antique mining ephemera around a mock mine shaft entrance. But chatting to him, it's clear what his biggest passion was.
"As we didn't have enough art to fill the entire gallery, we decided we would use it both as a display space and as an extension of our home," he says. "One thing that we did was to build a little museum within the museum."
South Pacific, John's Tiki bar
What emerged was the ultimate Tiki bar designed by the world's leading designer and complete with genuine carvings from Papua New Guinea and bespoke Tiki mugs, apparently a collectible in their own right.
"There's a huge Tiki community still in the United States and beyond which is obsessed with this concept of Tiki," explains John. "Frank Sinatra, the Rat Pack, they were all into it. Tiki was kind of the coolest thing going at one point, and for many people, it still is."
What passions are driving our clients?
"With family offices and HNWIs, it's part of the standard conversation: seven bedrooms, a swimming pool, exceptional wine storage, space for 'x' Ferraris, a safe for watches and jewellery. Their level of disposable income means all the buyers we deal with will have an art collection and you need a house designed for art to make it shine. These assets have gone up in value, and people like their money where they can see it." - Jason Mansfield of Knight Frank's American desk in London
"I've had a lot of recent requests for large agricultural buildings so that they can be converted into personal car museums and storage arrangements." - Theo James-Wright of The Buying Solution, Knight Frank's specialist property search agency
"In the prime market, it's not about square metres anymore; it's about cubic metres. The buyer arriving in Spain is very sophisticated and is more than ever looking for a house in a classic city centre building with high ceilings and mouldings but refurbished with all modern facilities." - Ana White, Residential Client Services Director, Knight Frank Madrid
Continue reading this article by downloading Knight Frank's Luxury Investment edition of The Wealth Report here.